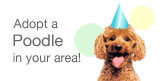 Buy from BOGO and choose Oodles of Doodles
at checkout and we get a bag, too! Free Shipping.
NON-MEMBERS:
If you are a member of our website, you will receive the
Newsletter as part of your
membership. JOIN Today.
DOODLE SOUP is NOW on WORDPRESS
~ WHAT IS THE ANSWER?
~ KNOWING WHEN THE TIME IS RIGHT at https://doodlesoup.wordpress.com/
~ A NOTE ON INDEPENDENT RESCUERS
New Blog Talk Radio Show
http://www.blogtalkradio.com/truthortails
Get the Low Down on Rescue Issues.
Psychology Behind The Madness
The good, The Bad & The Ugly Side Of Rescue
At 12 Noon Eastern Standard Time
Get the low down on the good, bad & the ugly side of rescue.
Do you know of a good rescue, bad rescue, need information on a rescue?
We would like to hear from you.
We also would like to speak to people with ideas on how to fix the problems, call in with your questions, suggestions and comments.
310-807-5098 YOU MUST PRESS 1 TO GO ON THE AIR WITH US.
Listen to internet radio with Straight Talk Radio Live on Blog Talk Radio
If you missed the old show, catch it in rerun on the widget to the left: Independent Rescue and Animal Control.
CALL AND GO LIVE ON AIR (213) 816-0347 WITH YOUR HOST LIZ "THE INSTIGATOR" & BARBIE "THE FRUITCAKE" AS WE DELVE INTO THE ISSUES THAT SURROUND ANIMAL CONTROL AND PRIVATE RESCUE GROUPS CALL AND WEIGH IN (213) 816-0347 PRESS 1 IF YOU WANT TO GO LIVE ON AIR OTHERWISE YOU WILL JUST BE LISTENING TO THE SHOW (213) 816-0347 & PRESS 1 AND LETS DEBUNK SOME FUNK.
http://www.blogtalkradio.com/straight--talk--live
IDOG discusses Doodles.